Committee on Data of the International Science Council
Date: Jan 14, 2020
CODATA is the Committee on Data of the International Science Council (click here to link to CODATA website). CODATA exists to promote global collaboration to improve the availability and usability of data for all areas of research. The Chinese Academy of Sciences (CAS) joined CODATA in 1984, as a national member, and has been organizing the Chinese National Committee for CODATA (CODATA-China) since then, which comprises 34 members from the CAS, related ministries, research institutions and universities. Prof. Ding Zhongli, the member and Vice President of CAS, is the current Chairman of CODATA-China. Prof. Li Jianhui of CNIC currently serves as Vice President of CODATA.
CODATA-China has been making efforts to increase the visibility of CODATA and promote relevant data activities in China since its establishment with its secretariat located at the Computer Network Information Center of the CAS. With support from CAS and CODATA, CODATA-China initiated several influential academic events such as CAS-CODATA international training workshops and China Scientific Data Conference.
1. Training workshop to support capacity building in priority areas
Supported by CODATA and the CAS Bureau of the International Cooperation, CODATA-China has been organizing CAS-CODATA training workshops to improve data skills and functions of national science systems for addressing the prioritized areas of CODATA such as big data for science, open data for better science, and scientific big data and machine learning. Through a mix of theoretical study, practical sessions as well as field visits and cultural events, previous participants have developed a deeper expertise in scientific data and a better understanding about the Chinese culture.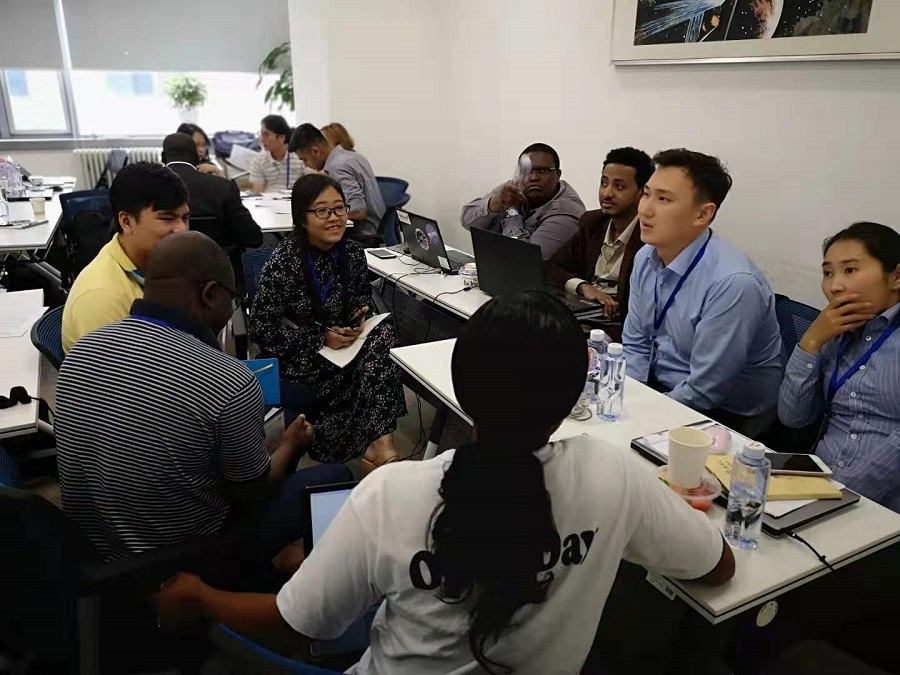 group discussion of class 2019
2. Domestic academic event to promote the visibility of CODATA
CODATA-China hosts the National Scientific Data Conference each year for advancing the frontiers of data sciences, promoting the open access to scientific data and relevant resources, and increasing the visibility of CODATA in China. The conference has become an important academic event among data scientists and engineers in China, attracting nearly 3,000 participants in the past six years.
With CODATA-China as the host, pervious conferences were co-hosted by National Science and Technology Infrastructure Center, General Office of CAS and Department of Information Sciences of the National Natural Science Foundation of China, and organized by the Computer Network Information Center of CAS and relevant academic organizations. The conferences addressed various topics of common interest in China such as scientific data and data science (Beijing, 2014), data, science and Silk Road Economic Belt (Lanzhou, 2015), scientific data and innovation-driven development (Shanghai, 2016), scientific data and National Science & Technology Plan (Kunming, 2017), scientific data and artificial intelligence (Heihe, 2018), and scientific data and big science facility (Guizhou, 2019).

group photo of 2019 China Scientific Data Conference