"Designing and building next generation computer systems for deep learning" BoF Successfully Held in SC19
Date: Nov 27, 2019
The International Conference for High Performance Computing, Networking, Storage and Analysis (SC19) was held in Denver, Colorado, USA 17th-22th November 2019. The Top 500 supercomputers and the ACM Gordon Bell Prize are often announced in SC conferences every year. The impact of HPC (High Performance Computing) goes beyond traditional research boundaries to enhance our daily lives. The topic of SC19 is HPC is now. 6 participants from Computer Network Information Center (CNIC) of the Chinese Academy of Sciences, including Prof. Xuebin Chi, Deputy Director General of CNIC, took part in SC19.
CNIC jointly organized Designing and building next generation computer BoF (Birds of a feather) with Prof. Volodymyr Kindrakento at National Center for Supercomputing Applications, University of Illinois at Urbana-Champaign, USA, and Prof. Morris Riedel at Forschungszentrum Juelich, Germany, with Prof. Yangang Wang as the co-chair representing CNIC. BoF sessions provide a dynamic, noncommercial venue for conference attendees to openly discuss current topics of interest to the HPC community. In addition to participants from the organizers, this BoF also attracted experts from companies and academic organizations such as Wuxi Supercomputing Center, Intel and Cerebras. These experts gave professional and wonderful talks and conducted in-depth discussions on the next generation of artificial intelligence-oriented supercomputers.
For details, please contact Dr. Rongqiang Cao (caorq@cnic.cn).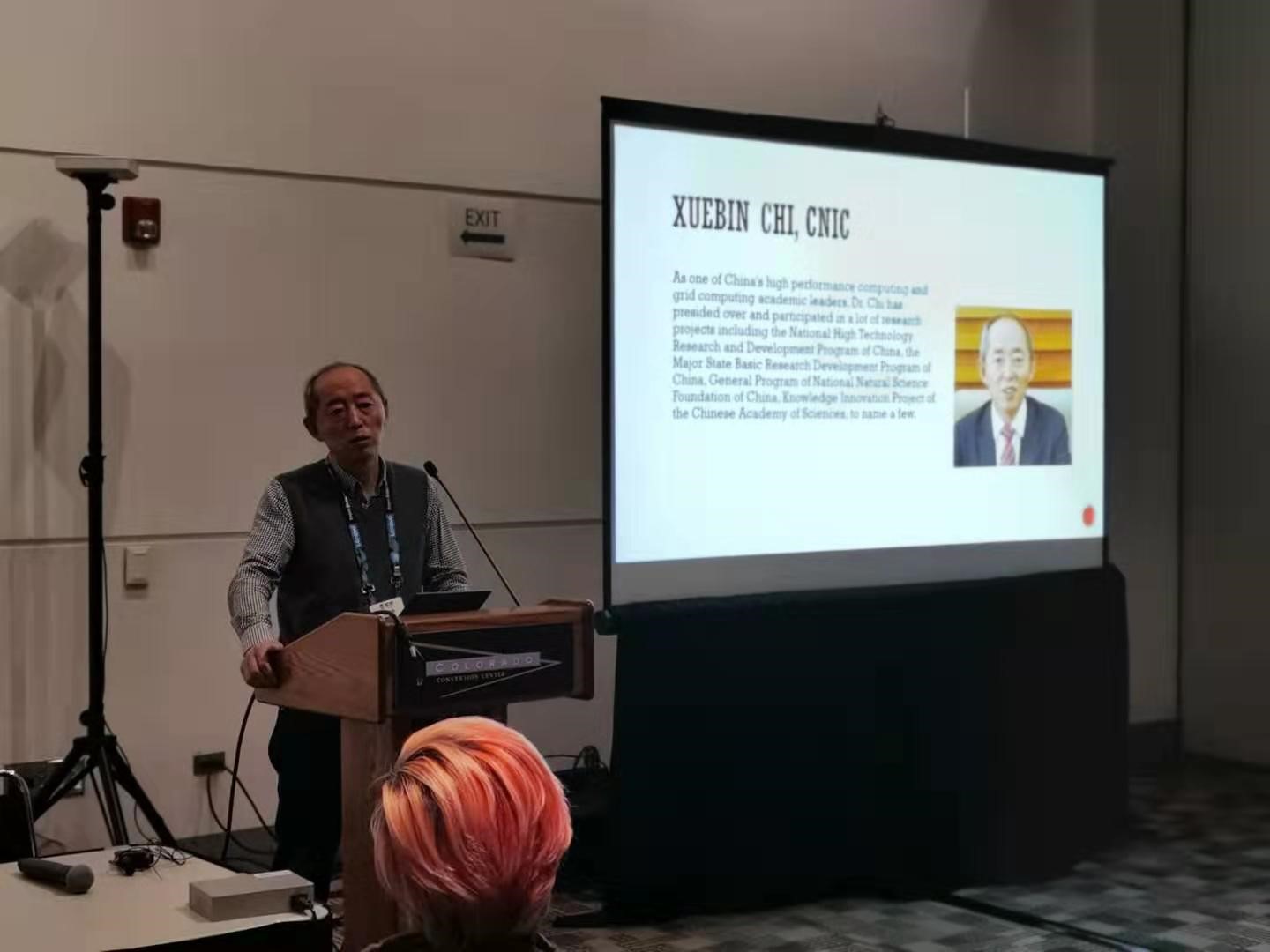 Welcome speech made by Prof. Xuebin Chi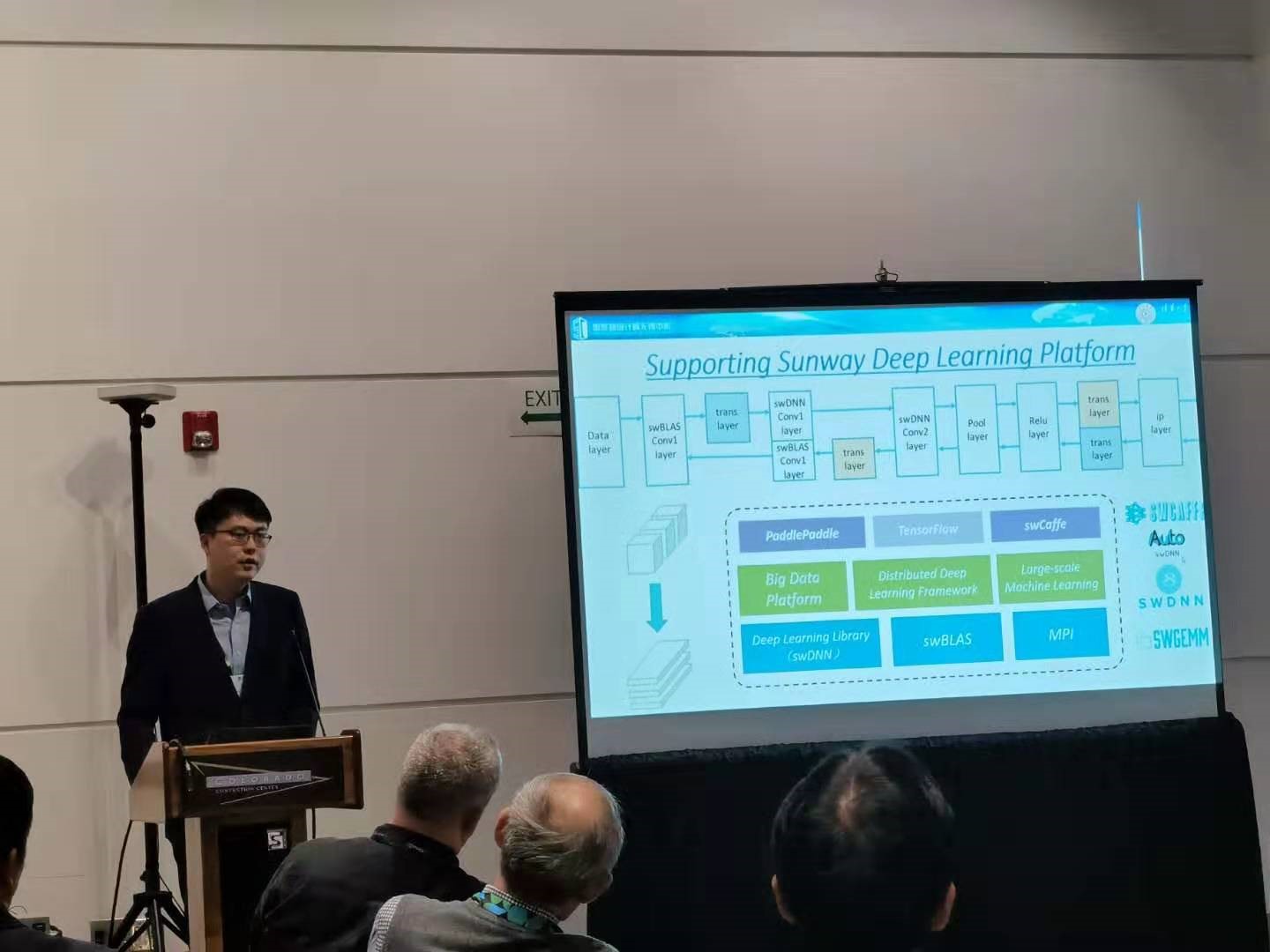 Presentation by expert from Wuxi Supercomputing Center
Presentation by expert from Intel
Presentation by expert from Cerebras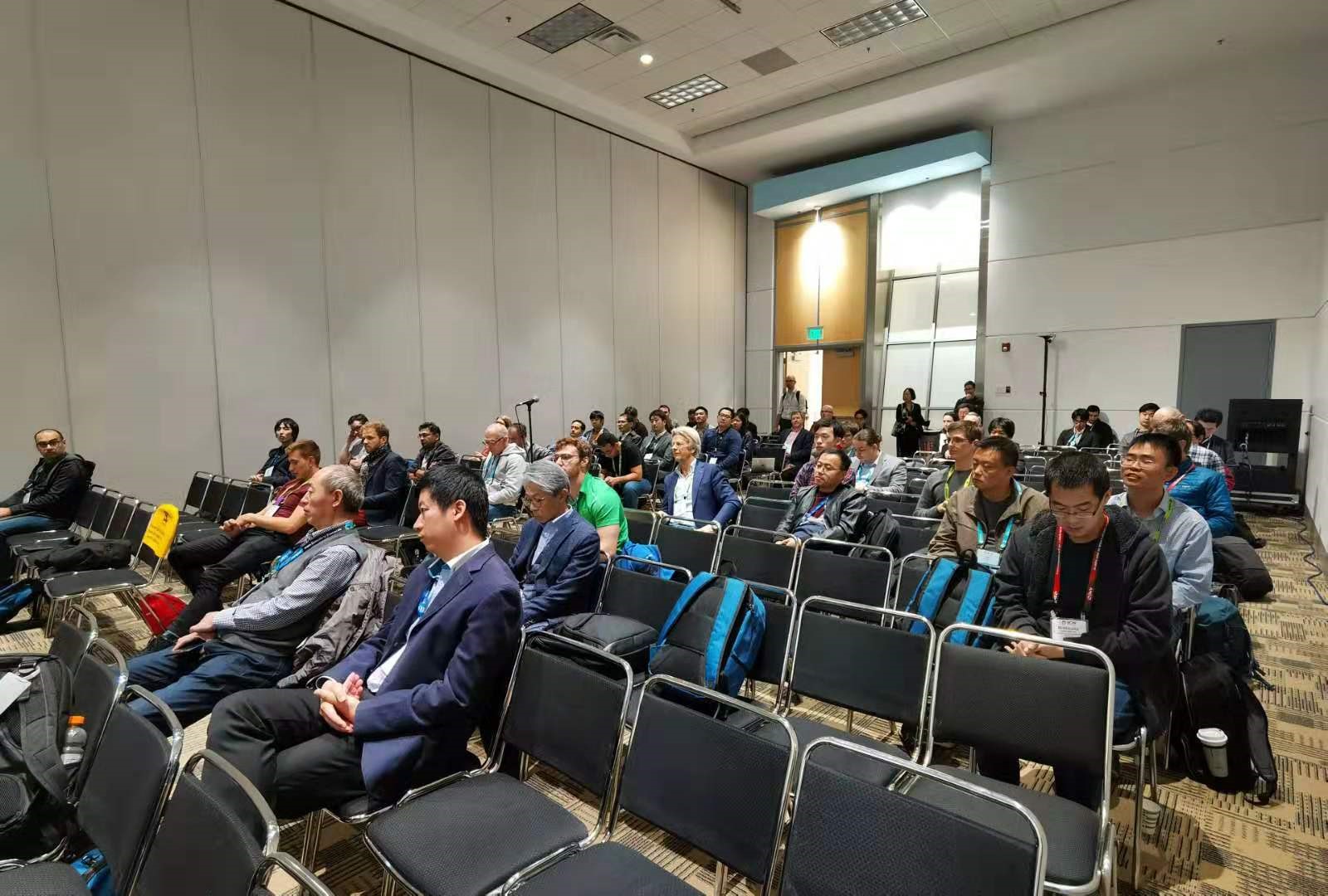 A glimpse of the BoF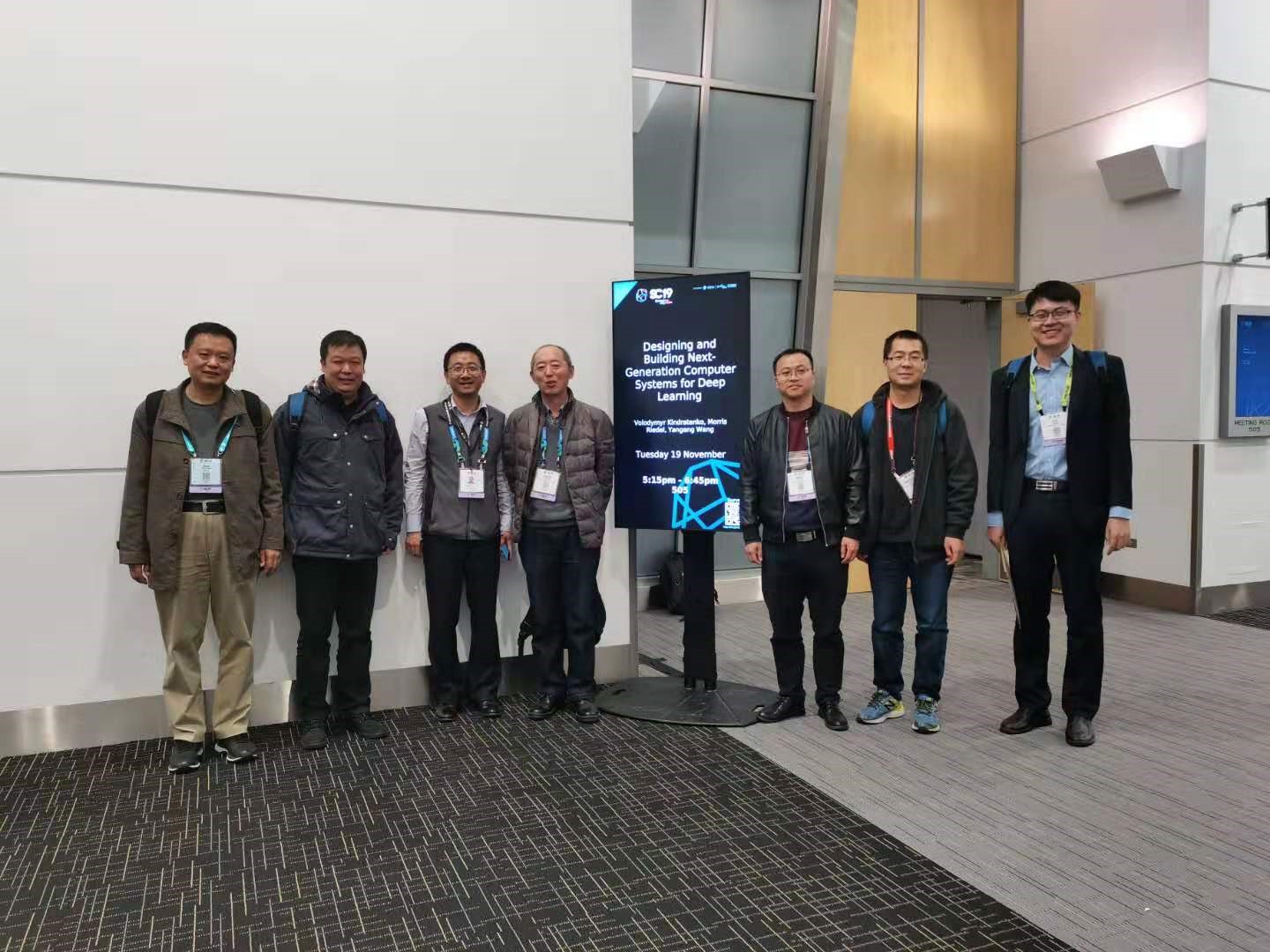 Group photo of some experts of the BoF