Virtual Science Museums of China
Date: Jan 06, 2020
Based on the rich digital scientific resources and established partnership with research institutions, CNIC initiated Virtual Science Museums of China (VSMC) in 1999 and has since then spared no effort to promote public understanding and appreciation of science by translating scientific information into digital content that can easily be shared and used by people who are not professionals.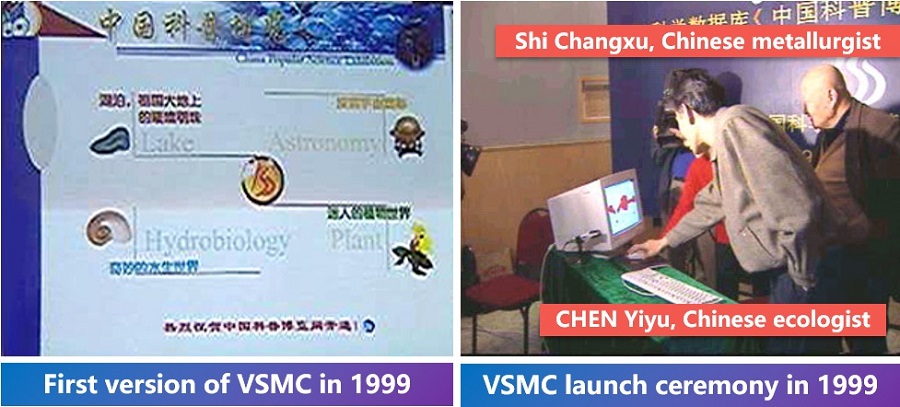 VSMC in 1999
By the end of 2000s, VSMC has established itself as an important science outreach portal of the Chinese Academy of Sciences which supports various teams in creating abundant multimedia contents and interactive exhibits on a broad range of scientific topics.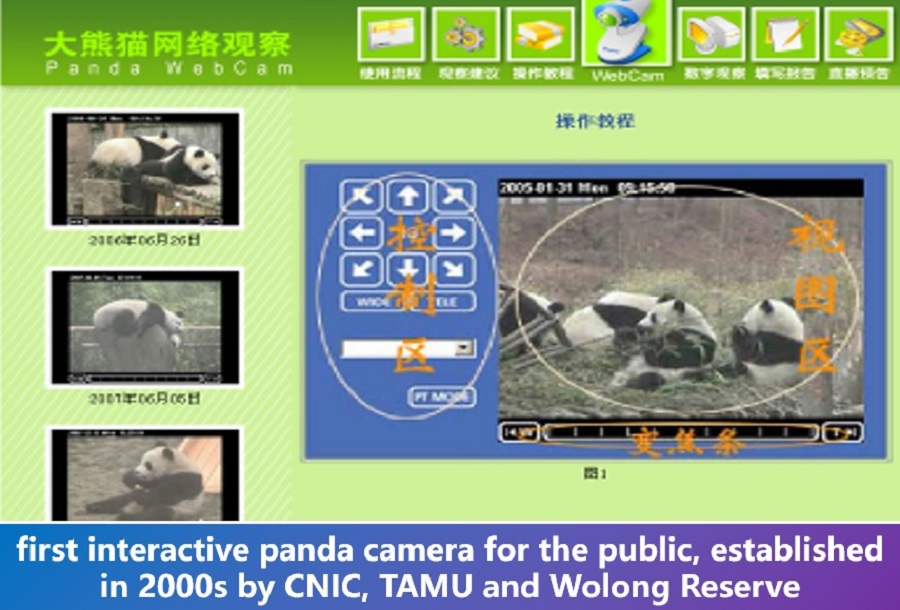 CNIC established the first interactive panda camera for the public in China with Texas A&M University and Wolong Nature Reserve in 2000s
Relevant endeavors have received a considerable number of domestic and international prizes such as the World Summit Award during the Tunis Phase of the World Summit on Information Society and the National Excellent Website for Science Outreach.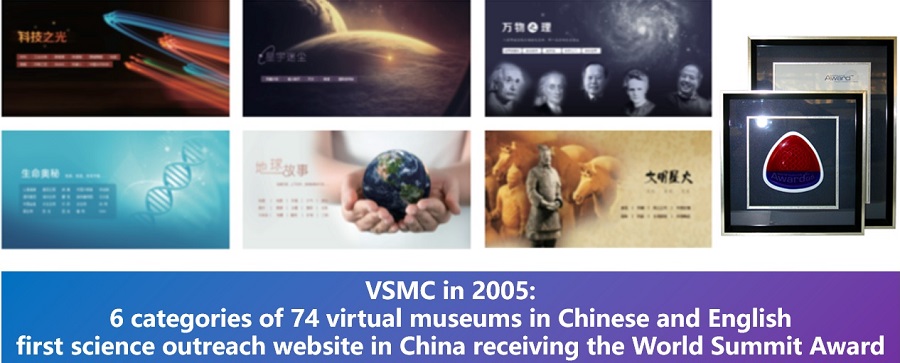 VSMC in 2005
After two decades of continuous development, VSMC has established itself as a well-known portal in China with integrated contents to promote public appreciation of science, to support educational activities in schools, and to spread the culture of science.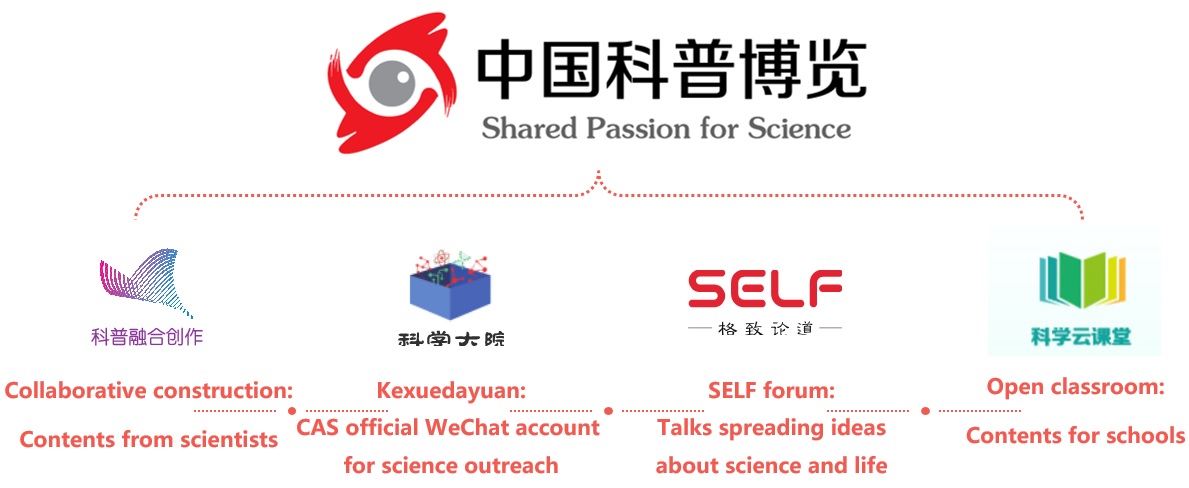 VSMC family in 2019
By the end of 2019, VSMC has established an efficient system for broad dissemination with its deliver fans reaching over 8 million and annual page views reaching 1 billion.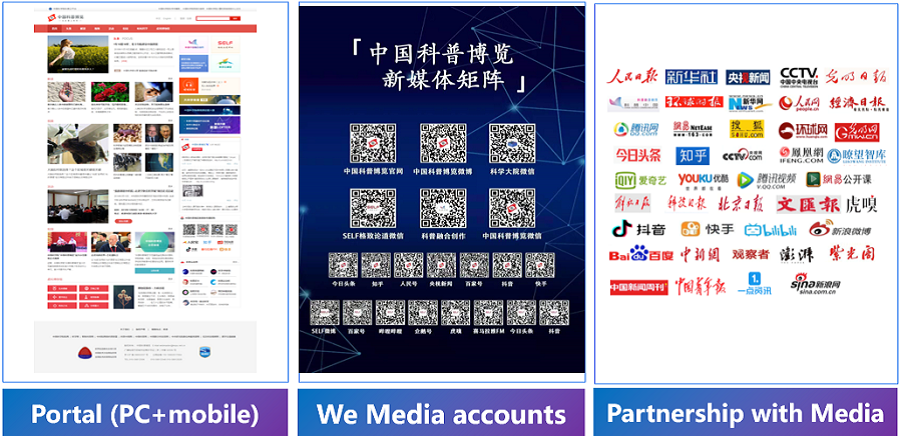 dissemination channels of VSMC
In addition, VSMC is an important contributor to China Science Communication, a national portal for science communication initiated by China Association for Science and Technology. As a leading team in creating contents about research progress and scientific knowledge related to hot topics of public attention, VSMC has supported over 300 research teams in the creation and dissemination of more than 2500 science stories for the general public. Relevant contents have been spread by more than 100 media channels, with total page views of the first week reaching over 1.5 billion.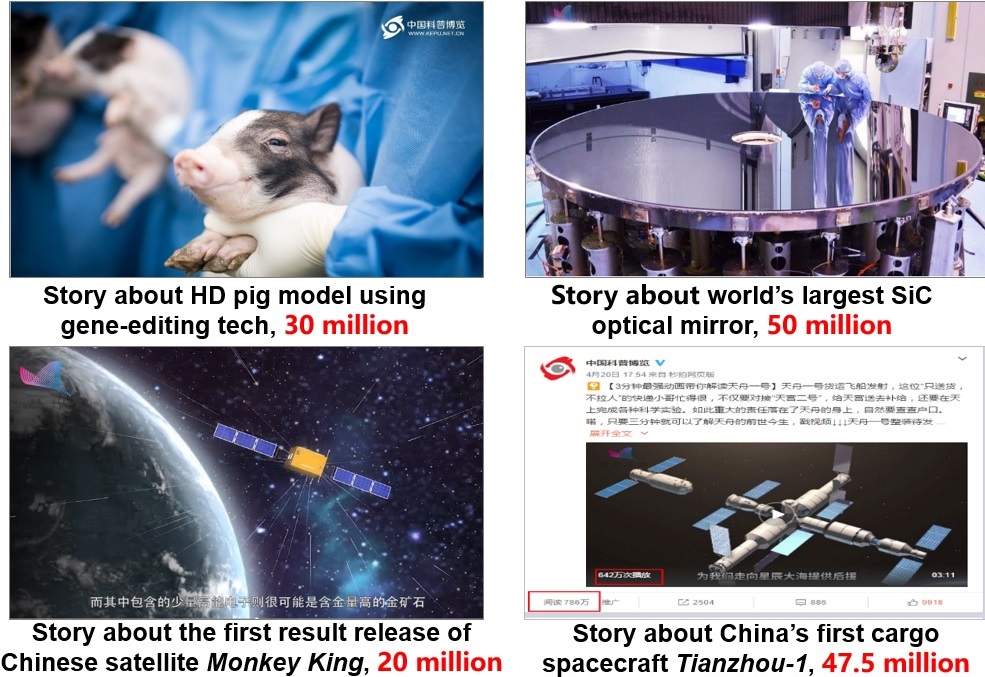 some top stories organized by VSMC for China Science Communication
SELF, a public forum of VSMC organized by CNIC and CAS Bureau of Science Communication, has organized 4 debates, 11 educational activities for children and teenagers, and more than 50 lecture activities for the general public since 2014. By the end of 2019, SELF has invited more than 300 outstanding professionals and masters from all walks of life to give 18-minute talks on cross-disciplinary topics of Science, Education, Life and Future, with the number of on-site audience reaching over 30,000 and the total page views of online videos reaching 500 million.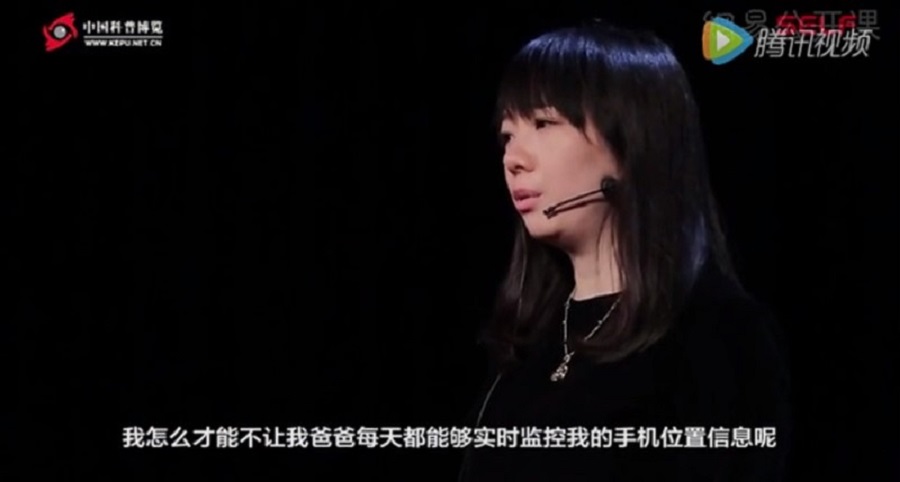 SELF Talk by Xu Ying, a young scientist focusing on navigation satellite system, attracted a total hits of over 100 million
Kexuedayuan, hosted by CAS Bureau of Science Communication and organized by CNIC, is the academy's official WeChat account for promoting public understanding and appreciation of science. 80% articles released by the account are original science stories for the public created by scientists, and the average page views per article have reached over 10,000.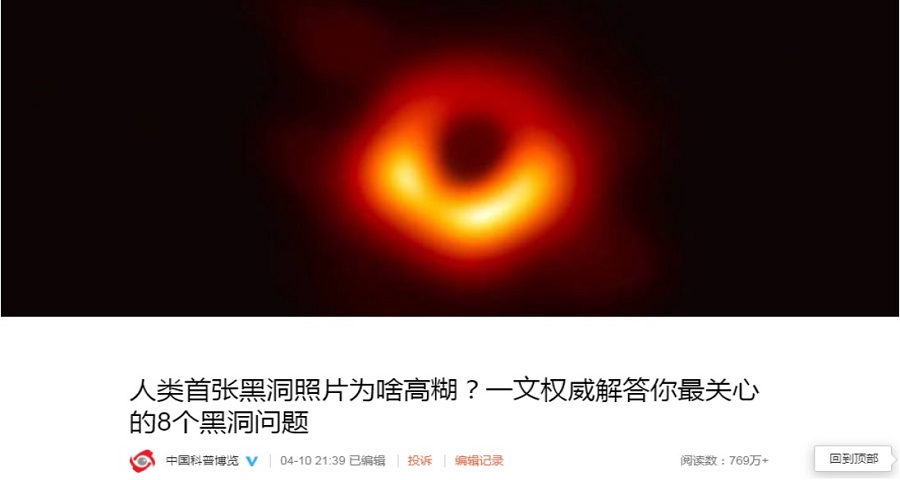 popular science article contributed by ZUO Wenwen of Shanghai Astronomical Observatory, attacted a total hits of 4 million
To provide tailored services for a small group of target users, VSMC also work with schools to provide online science courses, science tours for students and trainings for K12 science teachers.

support to K12 science education